Litecoin
Litecoin is decentralized money for the internet age, free from censorship and open to anyone.
About Litecoin
Litecoin is a peer-to-peer Internet currency that enables instant, near-zero cost payments to anyone in the world. Litecoin is an open source, global payment network that is fully decentralized without any central authorities. Mathematics secures the network and empowers individuals to control their own finances.

Litecoin features faster transaction confirmation times and improved storage efficiency than the leading math-based currency. With substantial industry support, trade volume and liquidity, Litecoin is a proven medium of commerce complementary to Bitcoin.
Visit Website
Learn about other assets
Recent Litecoin trades on Niffler.co
(Episode 4 goes Live at 10pm EST) Join Paul McNeal @_cryptocurator, Brian Swan @FiboSwanny and Bobby Atkins @wolfpackcrypto as they combine decades of experience providing you curated news, chart analysis and discuss SUPPORT & RESISTANCE across this dynamic world of crypto. Enjoy! https://www.youtube.com/watch?v=7Pp8hLB1y5M
SteemitGuy
-0.3%
4 Mar, 2019
I think that ascending triangle pattern is forming on LTC chart. Take profit at $47.5. Blue zone is where I expect to take profits. I feel it will experience resistance at around $47.5. Any thoughts @behbehani ? :ok_hand:
https://www.tradingview.com/x/m6P3zKIa/
SteemitGuy
+3.4%
2 Mar, 2019
Took $600 profit of a las short with TP. Still have two other shorts opened, that result in total of -$400 loss. Technically I could close them and stay with $200 profit, but I decided to repeat the cycle once more and opening another short with TP at $48.3 (Open price of previous short) :sunglasses:
SteemitGuy
+3.4%
1 Mar, 2019
Ok, this is getting out of hand, shorting again, double the sum of current open shorts. TP at $48.3 (previous short open price). Total of 900 LTC shorted. :fire:
SteemitGuy
+3.4%
1 Mar, 2019
My first LTC short is not going great, so I'm making secondary short with TP at $46.88 (open price of previous short). Once price retraces back to this point I will close my first short too. Trying to do reverse laddering with short and doubling the amount but keeping the leverage. If I miss this one out I will try to do another short and double the amount. :fire: burning so far.
Via CryptoZombie's YouTube Channel ||| Bullish Bitcoin News! Russia to adopt crypto regulation, Ethereum Constantinople, Nasdaq crypto indexes, SEBA AG crypto startup, Lightning Network torch, Square's BTC revenue up and more! Enjoy! 🚀
The forecast for LTC: will be a growth of 1-2% in the next 6-12 hours. Of my past 2 predictions, 1 turned out to be profitable and one was in place. In general, it was possible to get 1.5% of the profits (in 24 hours).:sunglasses:
Niffler had the great pleasure of interviewing & learning more about the Fun w/ Crypto Podcast hosted by Niffler trader https://niffler.co/Coinicarus" data-namecard="Coinicarus" target="_blank">@Coinicarus Check out our 10 Questions w/ the FWC podcast on our "News Page" and once finished reading be sure to subscribe to the always informative FWC podcast as well! :rocket:
RamingBull
-22.3%
12 Nov, 2018
ltc is a scam i purchase ltc for being able to criticised it. dont purchase ltc is going to be forgoten see the historical snapshoots of coinmarket cap not all coins will survive. Coin wars have started first battle bch fork both to bankrupticy becuase they are both scams like ltc.
WorkBuyDie
-27.4%
29 Oct, 2018
Looks like LTC is due for break out. Resistance will be tested at $56 so looking to self half at $56. :grinning: Will set up another sell order at higher price incase we break $56 resistance.
https://www.tradingview.com/x/t455QPnv/
LTC: When charting the Altcoins you will notice a number of them are taking a similar shape - Litecoin is currently forming a Symmetrical Triangle. There are two trades we can execute to take advantage of this formation. The first is to trade the range between the converging support and resistance. It's important to take note of the risk to reward as it will begin to diminish as the price action gets closer to the triangles point. The second trade is whats known as a breakout trade. Each of the red boxes highlights potential points where the price could break support or resistance and start a new trend. To take advantage we would look to buy LTC on the break of the resistance or sell LTC on the break of the support. Both trades have their risks! Right now we can see the Stochastic is heading into the oversold region, a likely sign we could find support and bounce from this region.
WorkBuyDie
-27.4%
22 Oct, 2018
I do have some hope for LTC. Wondering what are they cooking these days. https://niffler.co/cryptoboobies" data-namecard="CryptoBoobies" target="_blank">@CryptoBoobies so far you got me with that BTC short :grimacing: Hope that market will turn around.
CryptoPizzaa
+2.8%
1 Oct, 2018
Expecting at least 5% surge once LTC gets added as trading pair in CEX.IO. CEX.IO allows to purchase crypto with VISA which makes the process quick for newcomers.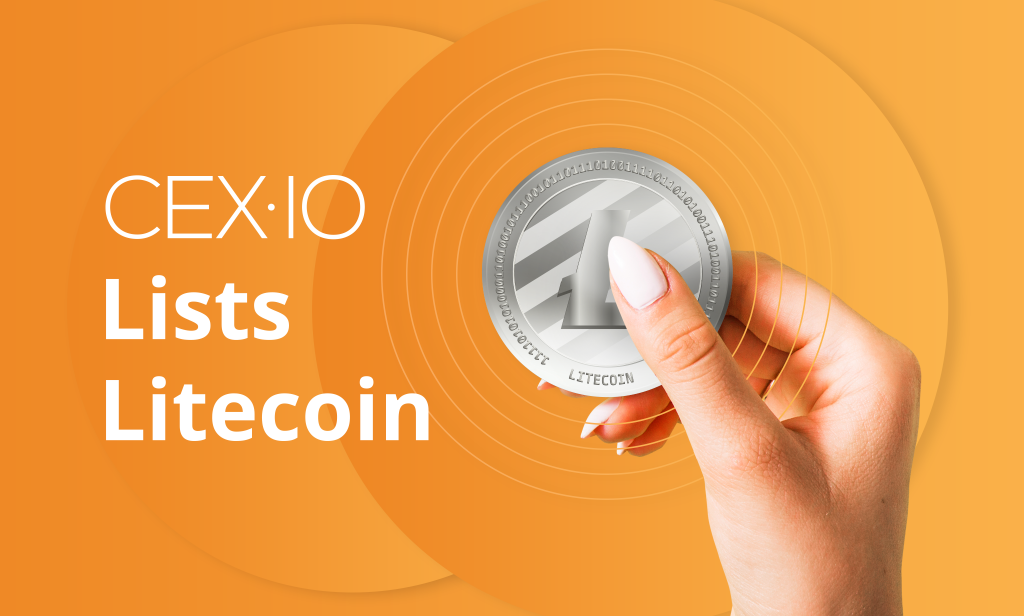 Litecoin Listed on CEX.IO
Litecoin trading pairs will soon be available on CEX.IO. Following client requests and our recent technical improvements, you will soon be able to trade LTC against BTC and USD.
The listing of Litecoin on Coinbase attracts more investors. Only four coins are listed on the Coinbase, Litecoin being one of them. This means you can easily buy and sell coins.